Discussion Starter
·
#1
·
2013 Raptor of the year, the 10 winning bikes from 1-13 to 12-13 Which one should be RAPTOR OF THE YEAR??
**The voting will run until the end of January**
JANUARY​
Beastieboy
'07 700 Based model
Mod List:
"MOST WANTED"
2007 Raptor 700
D7 dual injector turbo on c-16
+2 ti valved ported head
Dlc coated piston and pin
Arp studs
Direct drive lockout
Custom cut 3" downpipe
Most motor parts are powdercoated satin black other then the cases
Koso engine monitoring
Drag cut frame powdered a custom neon transparent yellow over chrome base
Smoothed sub frame
Arched ladder swing arm
Smoothed and powdered rear shaw
Fox float front shocks
Eko ti upper arms with chromoly lowers
Drag cut spindles
Custom stem with mt bike bars
Shaved seat with one off cover
Custom gloss black paint on cut plastics
Smoothed and chromed rear caliper and master cylinder
Eko pegs
Billet brake lever
Anti gravity battery
Direct drive wheels front and rear
Drag axle with Honda hub
Honda throttle box
Asv lever
Odi grips
Custom cut wiring harness with button start
FEBRUARY​
Throttle Jockey
700 Based model
Mod List:
81.0 HP
8 MIL Stroker crank works
105.5 CP PISTON 12.5:1
Web 4 cam
PORTED HEAD PLUS TWO VALVES
54MM WK TB
DIRECT DRIVE LOCK OUT
6" SWING ARM custom owner built
Monster Big bore
POWER COMMANDER 5
Hybrid hydrographic coatings
Trail tech hid lights
AVS levers
custom seat
MARCH​
2muchboost
700 Based model
Mod List:
SB/SS
Low compression 8.5
O-Ringed Cylinder
Crank Works balanced crank w/Pro Rod
Ported +1 head BY DT PERFORMANCE
English Racing Cam
+3 TB
2-4 override by HP
Kenz Lockout
+6 Swinger
JJ&A Axle
+2 aarms with fox floats
BIG TURBO ( o ) ( o )
D7 dual injector kit
Front Spindle mounts
Rear 22" SLS 11 Paddle Haulers
Custom Power coat Frame and lots of Chrome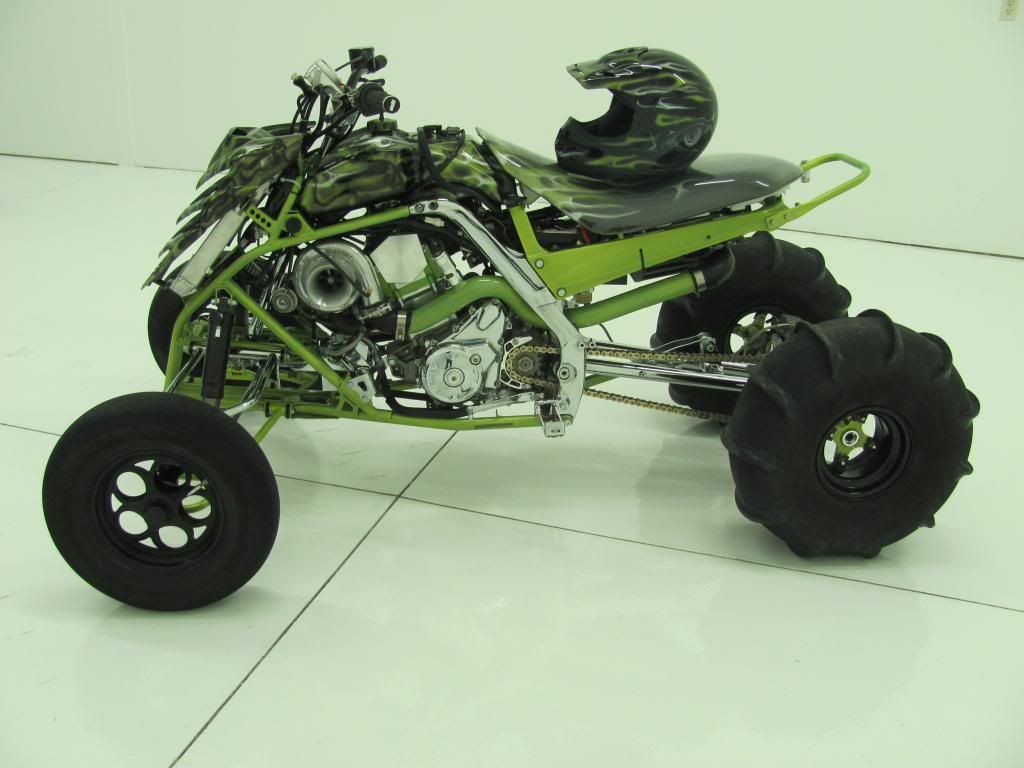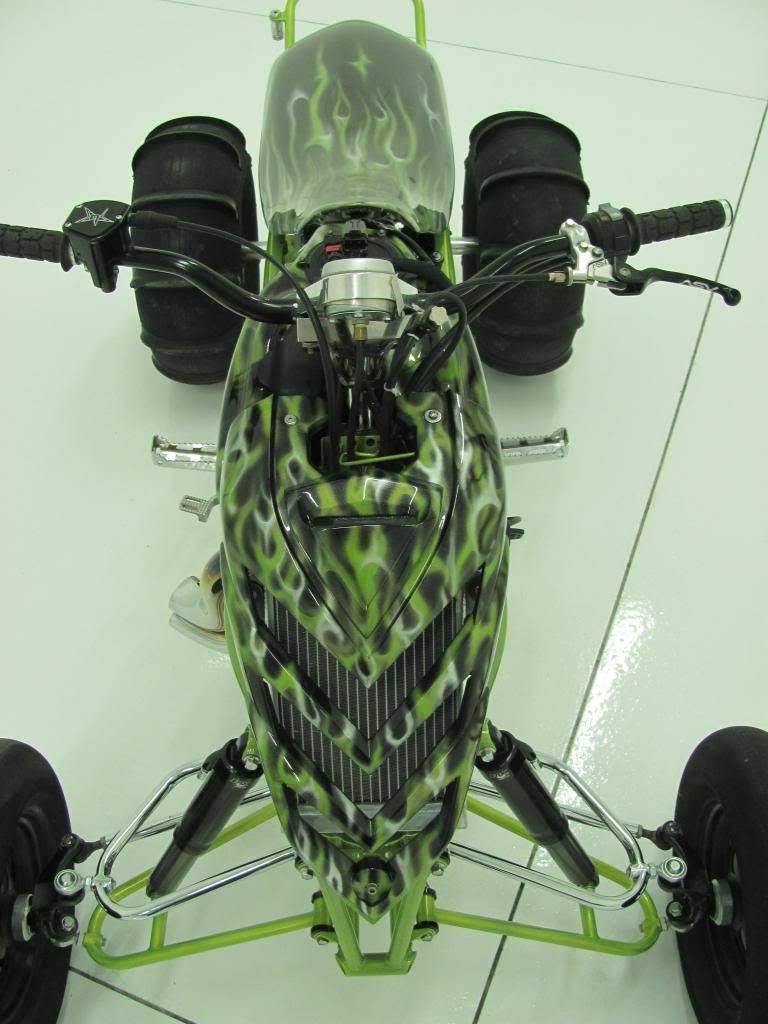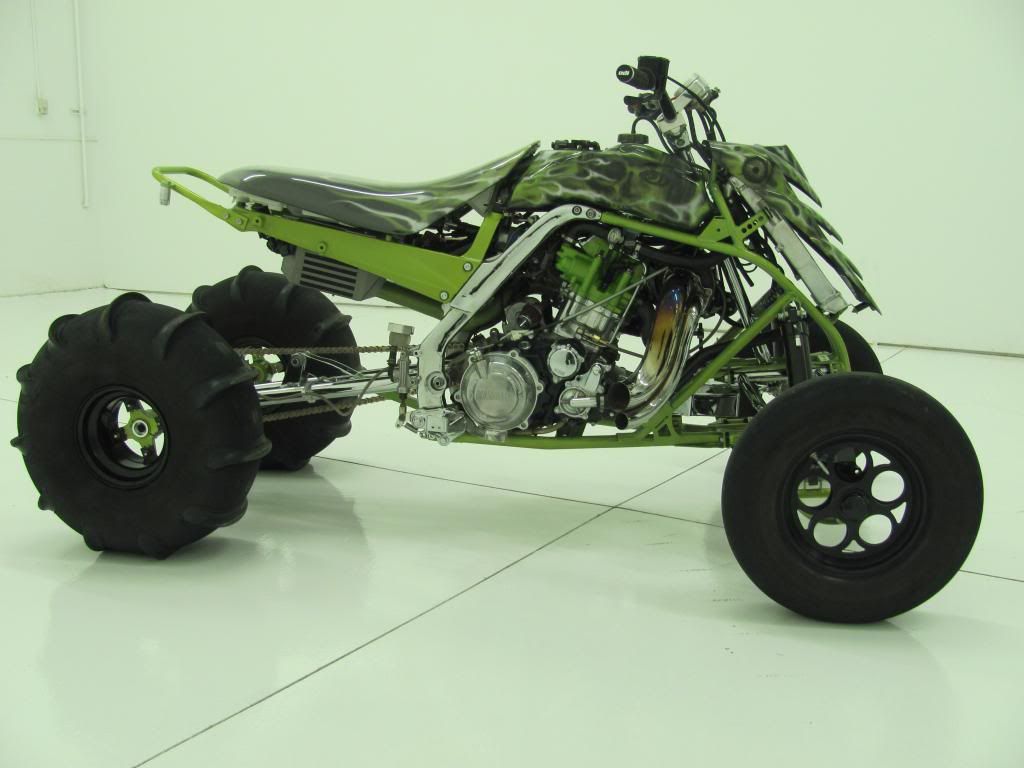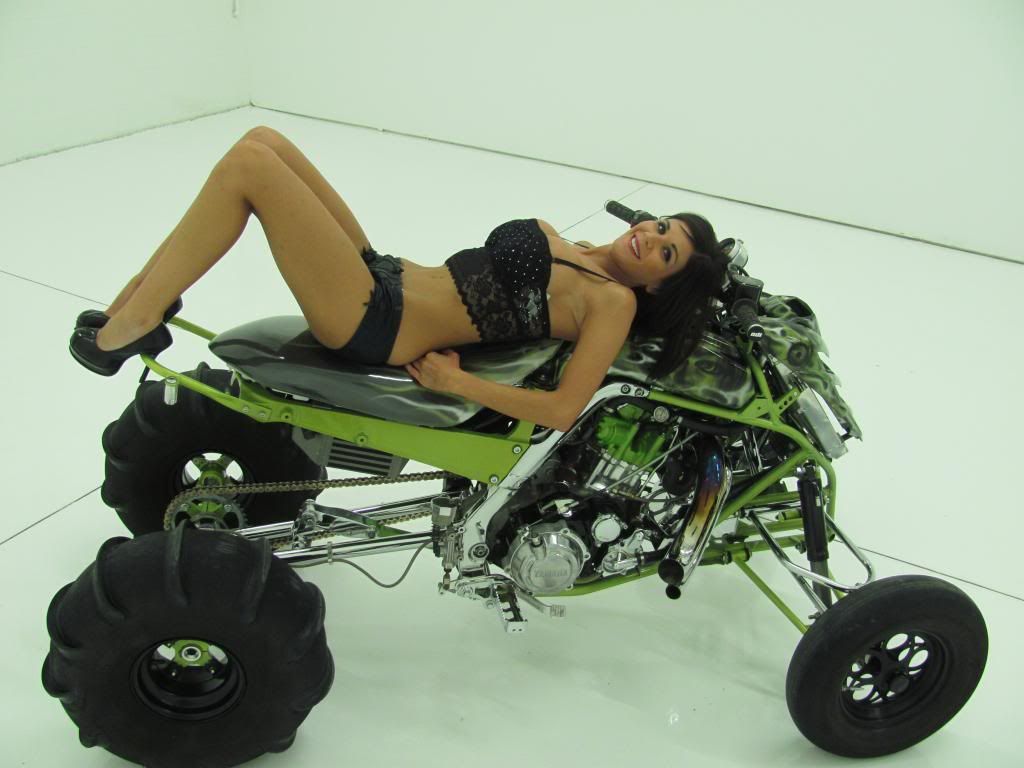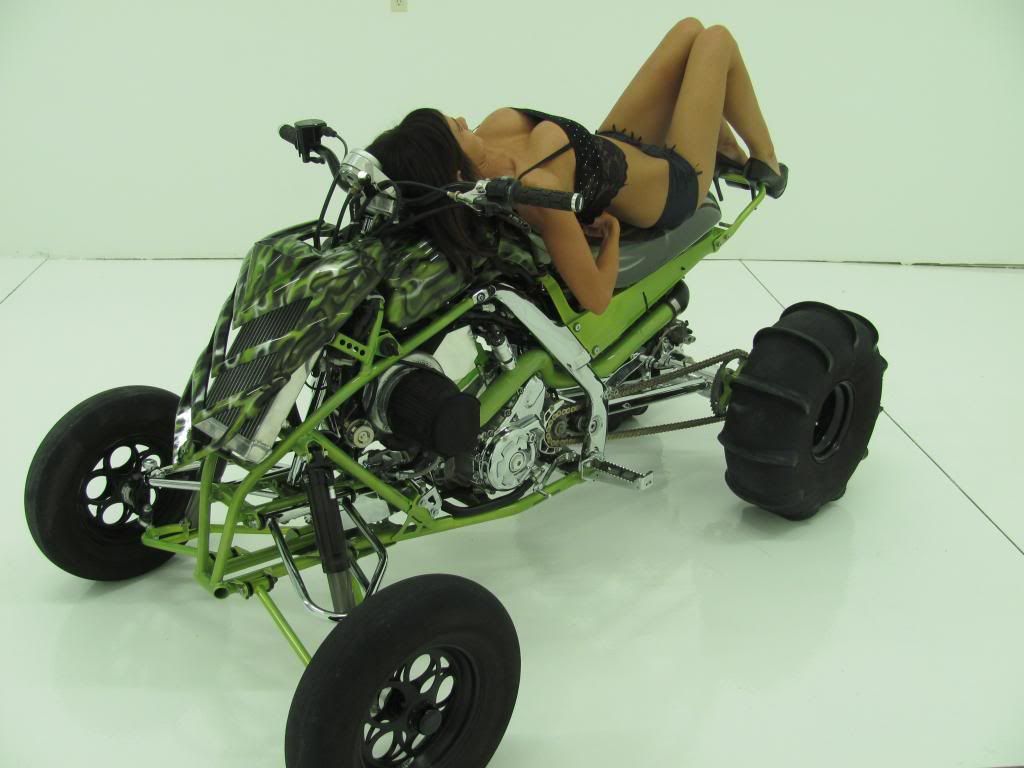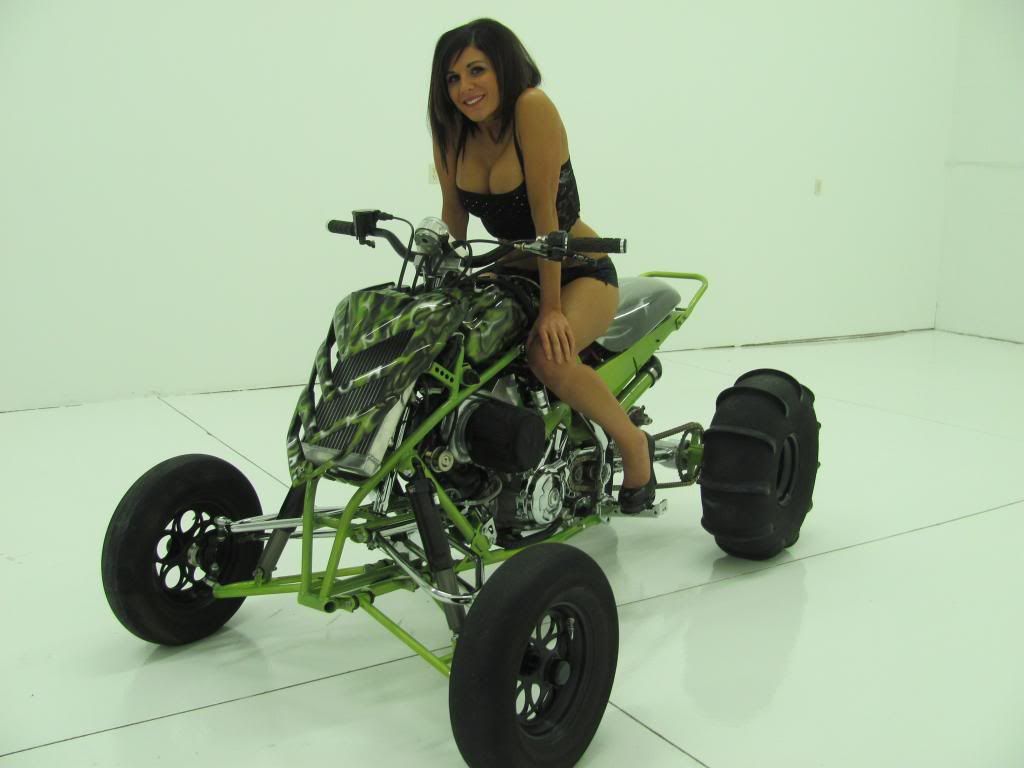 APRIL​
barrison1
700 Based model
Mod List:
RAPTOR 804R
RE CNC HEAD
RE DRAG PIPE
RE CUSTOM INTAKE
+8 SWING ARM
-2 +2 A-ARMS
& SOME OTHER STAFF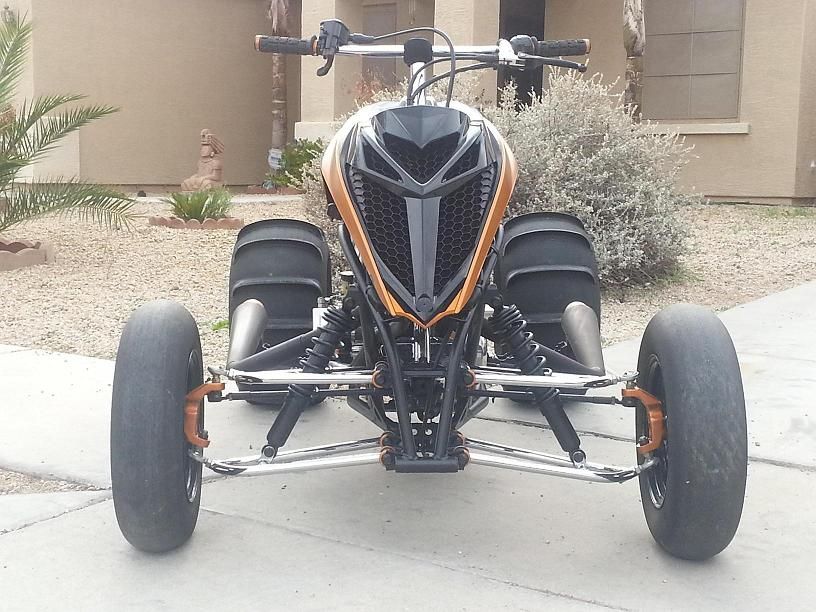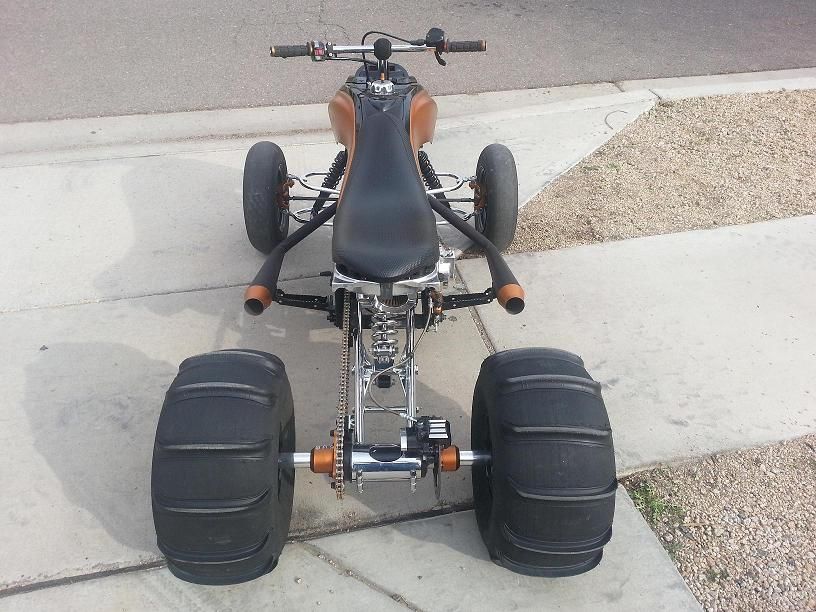 MAY​
700scott
'07 700 Based model
Mod List:
DMC Force4 duals
PC3
Prodesign intake with AMS oil filter
Open air box with outer wears air box cover
Lonestar axle and hubs
Renthal front and rear sprokets with RK gold chain
houser steering stem
Precision stablizer
Streamline cables and brake lines
ASV F3 levers
Relocated parking brake
JD Performace MGC +2 A arms
rzr2 front tires on ITP SS wheels and rzr2 rear tires on ITP SS wheels
Alba heal guards
GYTR belly skid plate and PRM swinger plate
Trail Tech Vapor compter
Jokers vault key holder and DR D reverse lever
Fat Bars
SE front shocks
Gt Thunder lowering link
DFR grip its frame and rear fender
cut front fenders (spiders style)
Pro armor bumper
Pro armor radiator protector
Custom Wetdream front brake master cylinder cap "Raptor 700"
Tusk shifter
Tusk rear brake rotor
One Industries graphics
Fasst antivib handle bar inserts
Spark plug and speed limiter mods
TM Designs front sproket cover/case saver
Ebay special coolant res guard
Tons of powder coating
Shocks redone by Kevin, dual rates up front and a new rear spring
Pro Armor nerfs
HID lights
heated seat and grips
HDD/ Cuervo Racing stock port and polish
HDD/ Cuervo +3TB
CP stock bore 11.5 piston
HC3 cam and Dynatek FS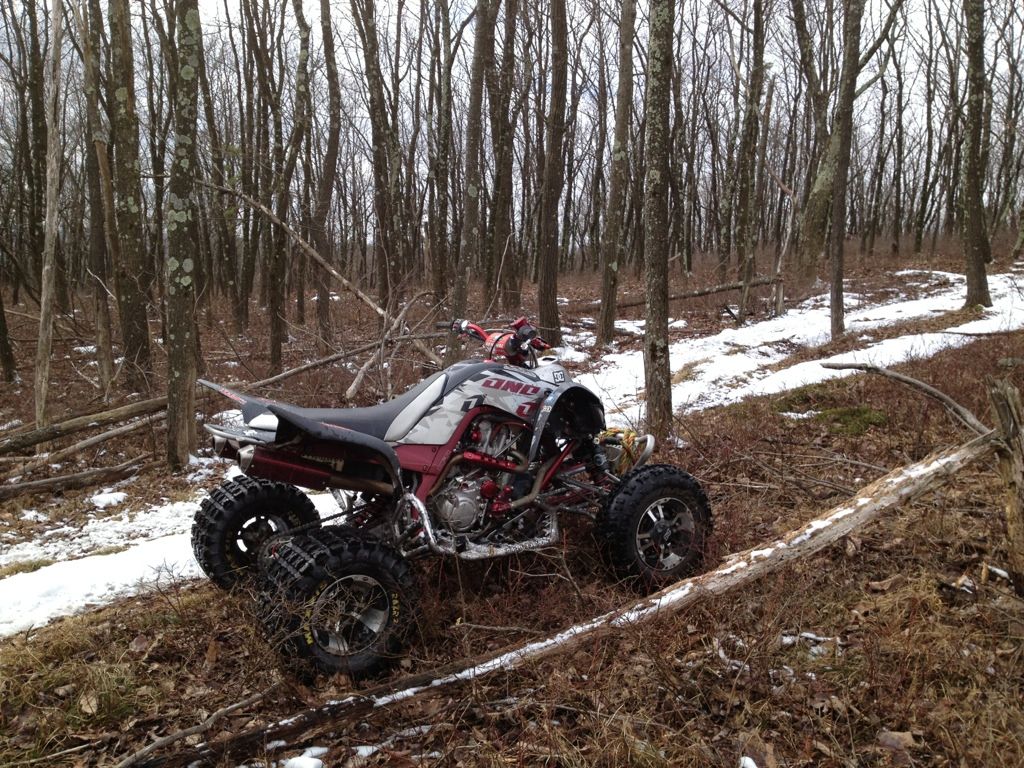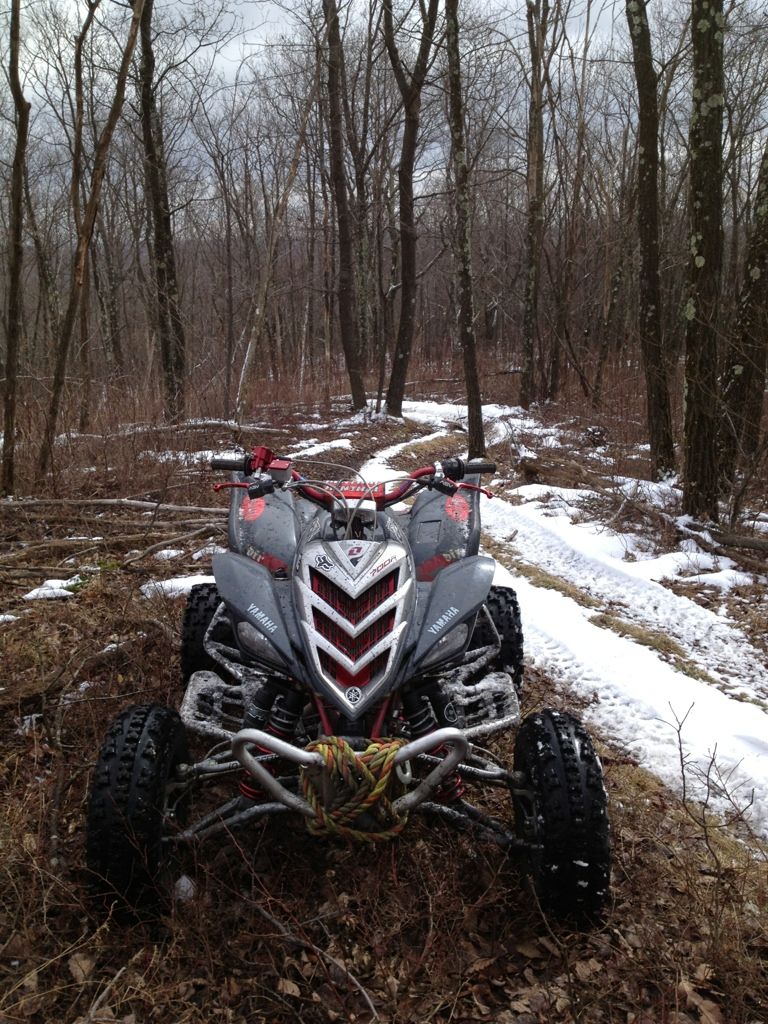 JUNE​
nick.child
'08 700 Based model
Mod List:
2008 raptor se
880cc
+3 HP head
HP drag pipes
HP A-arms
Marvin Shaws all around
+8 lone star swing arm
Jj&A drag axle
Direct drive fronts
20 paddle gliders
JULY​
D7Racing
700 Based model
Mod List:
D7 dual injector turbo kit. Same as we sell.
Mods he has done to the turbo kit as of recent . Port shrouded , custom twin scroll turbine with quick spool valve, modded wastegate , and new style wastegate valves.
+1 D7 ported head , Custom valve angles , internal rocker oilers. Stock cam till recent he is playing with some cam grinds.
+5 Hot Rods crank , Carrillo bushing custom multi cut and polished by Ragged Edge , Trued , welded , keyed timing sprocket , doubled keyed flywheel by D7
Ragged Edge Transmission , re-heat treated , bushed , clearance , back and under cut , micro polished .
Stock bore turbo piston by DT performance , Gas ported by Ragged Edge , Side , under , & top coatings , DLC pin.
Case support on drive , D7 crank support on stator , D7 piston oil spray mod.
D7 external adjustable turbo oil pump with cooler.
95lph internal fuel pump with external adjustable 1-1 boost rising by-pass return fuel regulator.
Carbon fiber clutch plates , Hard anodized aluminum clutch steels. one off clutch basket made by a friend of his.
Modquad locker cover , Direct drive locker , ti contact pucks on a one off pressure plate made by a friend.
10 channel data logger
T-dub +4 swing arm
Rear shock shortened and re-valved by Ragged Edge
JJ&a play axel
10 paddle haulers
SLC +4 forward a-arms
Fox float front shocks , Re-valved and shortened by Ragged Edge.
Factory white cut plastic with Maier white carbon fiber hood and tank topper
435 lbs wet full weight duner that can run with the big boys.
VACANT
SEPTEMBER​
Jockey#1
700 Based model
Mod List:
879
108 14.1 piston
12 mill barker crank
+3 ti cuervo head
direct drive lockup
deaf man chassis single a arm front end
+10 deaf man chassis swingarm
jj&a drag axle
16 spoke 10 inch front wheels
20 paddle stg 81 rollout on drag cut wheels
fsa pipes
OCTOBER​
Nathan
'08 700 Based model
Mod List:
SB/SS CP 11.5:1
HDD 5050 cam
+1 ferrea valves
Kibblewhite valve springs w/titanium retainers
Ported and polished by me
DMC force 4 exhaust
FCI no box
+3 TB
PC3 with ignition
Heavy duty clutch
GYTR bumper
Alba pro elite nerfs
HID lights
Skat Trak 22-11-8 9 paddle edges
Tuned by Daniel at Cuervo 66.5 HP 49.9 ft/lbs
November​
VACANT
DECEMBER​
tsi
'06 700 Based model
Mod List:
06 Raptor 700 duner/drag/trail/snow
D7 Turbo kit with high vol fuel return setup
+2 head ported / O-ringed
Cp 9.2 turbo piston
+5 HR crank
Arp head studs
58 mm WK TB
R&D Trans/ micro polished
+3 A-arms with Evol X flots
+6 arm with fox podium x shock
Fast flex bars with ASV's and ODI grips
LED lights
Powder Coated frame
Bling Star chain / break gaurds
Over 100 HP