Hey, I've got a few parts laying around I'd like to sell if anyone's in need:
OEM Front Shocks w/ white springs: $50
(SOLD)
OEM Front Shocks w/ Yellow springs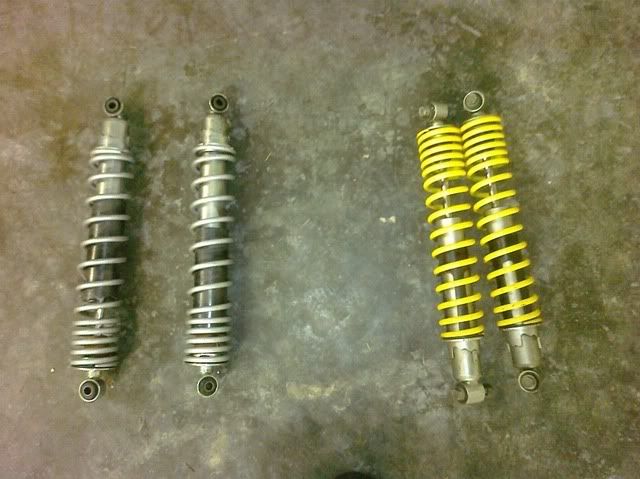 OEM Swinger w/carrier: $100
OEM Swinger (scratches where bearings go): $30
(SOLD)
OEM A-arms (full set of 4)w/tie rods, Front hubs,spindles,rotors,brake assembly
OEM Lower A-arms (PC'd Gloss Black): $75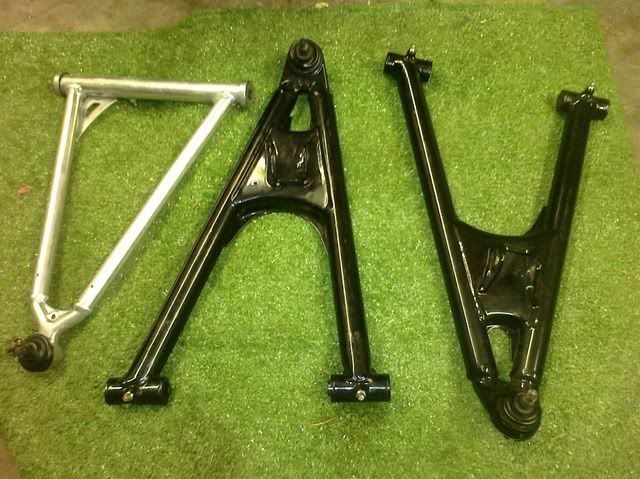 (SOLD)+
6 Swinger (carrier not included)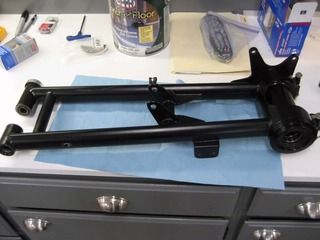 Low hour 05 Rear Shock w/ Hyperco HD Spring and spacer: $175 only pic I could find is just the spring, sorry- I'll get a new one
(SALE PENDING) YFZ 450 Shocks: $150 (Painted springs chipping a bit. Quick/easy fix, paint or PC) Free Shock Covers?
Triple Rate Custom Axis Shocks: $400. Alright, here's the deal with these shocks- they are in need of having some parts (bushings & little stopper piece on shaft) replaced. They may need a full rebuild, I'm not sure. I got them on E-bay with the intention of rebuilding them for myself, and have not mounted them at all yet. They measure 17.5" uncompressed. I don't know if these are Long or Standard Travel, the seller never responded to my question, I assume becasue I'd already gotten them :lol: They were NOT listed as LT.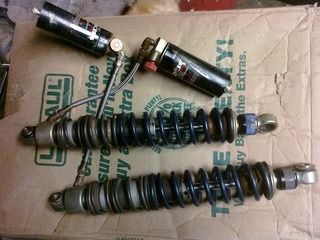 Edit
ics added