We just got back from our trip to the Cinder's in Flagstaff, Arizona. We had a small group but still had a great time. I want to thank NOAZRAPPY (Alvin) and JJACKSON (Jamie) for showing us around and we will DEFINETLY be back for another ride at the Cinder's next month, on a Saturday... :lol:
I think Slider (Brooks) took a group picture but here are the moddedraptor members that were able to make the trip.
Johnny Baja
Dezert Ranger
Jdog
Slider
Noazrappy
JJackson
To give you guys an idea about this riding area, the Cinder's are located North East of down town Flagstaff, Arizona about 20 mintues. This area is pretty much the aftermath when a volcano erupts. The Cinder's looks like the lava rock you use in your BAR B QUE, but all ground up. This by far is toughest terrain we have rode in. It is much softer then riding at the dunes, so speed and modified quad are your only friends when trying to pull the big hills.
Below are just a few pic from todays ride.
THIS IS A QUICK VIDEO CLIP OF MY SON ON JDOG'S KENZ BUILT RAPTOR 700 GOING UP A SMALL HILL IN SECOND GEAR. AND YES, IT DOES SOUND THIS FREAKIN BAD ASS IN PERSON...
http://s93.photobucket.com/albums/l66/Johnnyi55/Quad Clips/?action=view&current=Cinders72708016.flv
PICTURE OF MY SON AND I ON TOP OF ONE OF THE SMALL HILLS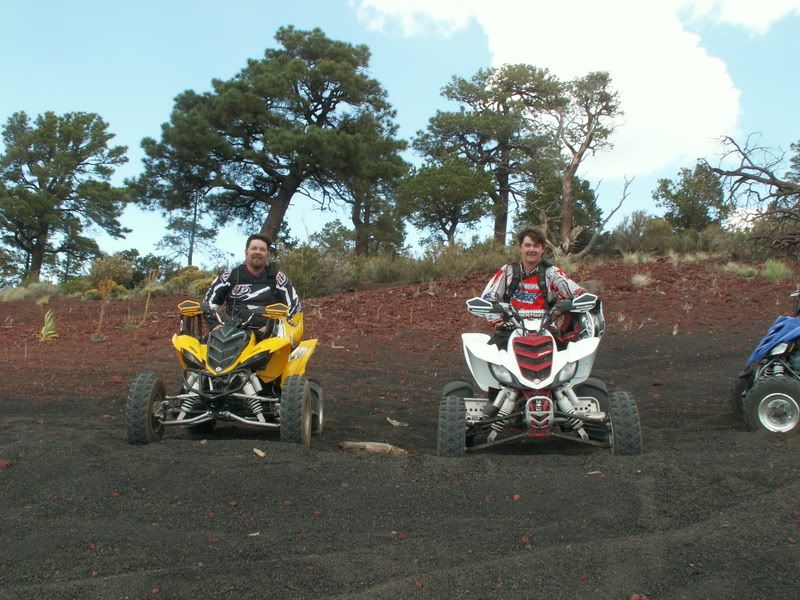 THIS IS $100 HILL - IT'S ONLY ABOUT A 1/3 OF MILE LONG STRAIGHT UP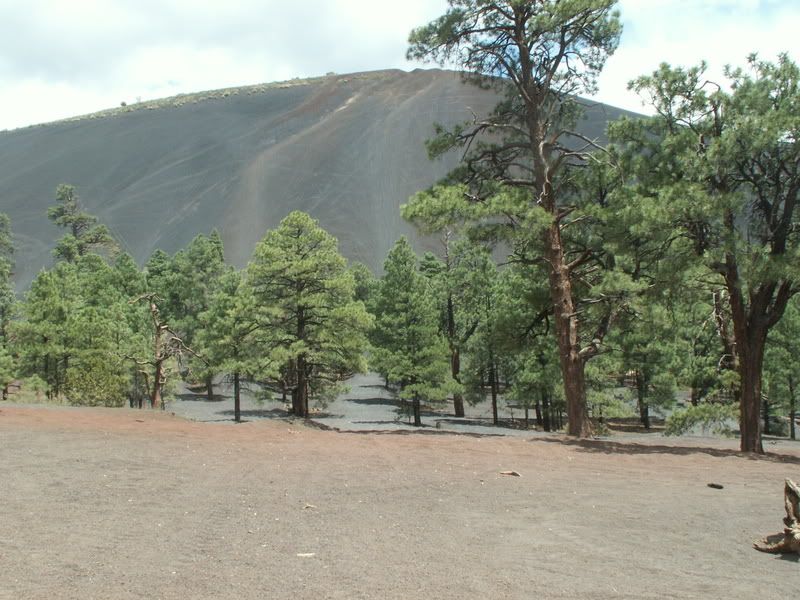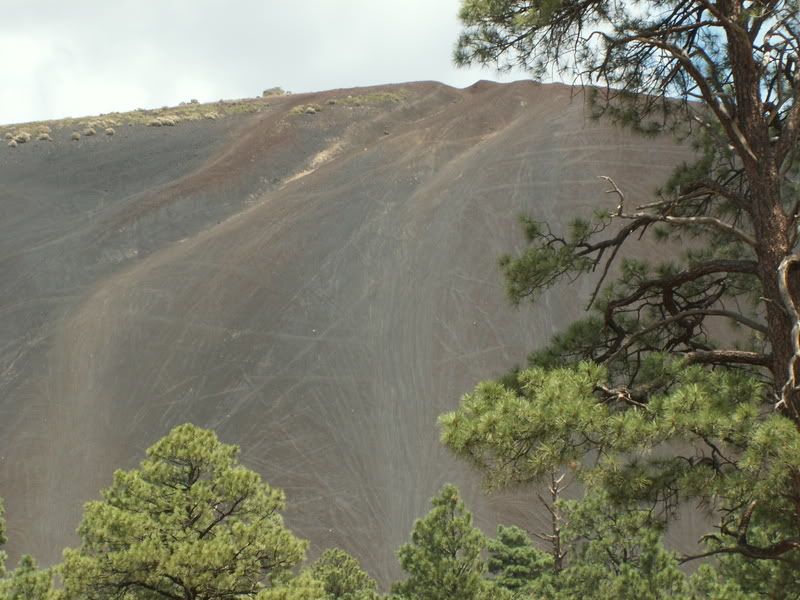 TO GIVE YOU AN IDEA HOW STEEP, TAKE A LOOK AT THESE PICS - THE FIRST PIC IS JUST PAST THE WOOPS AS YOU START TO MAKE THE CLIMB. THE SECOND PIC I TOOK IS LOOK ACROSS THE SIDE OF THE HILL. LOOK AT THE GRADE OF THE HILL COMPAIRED TO THE TREES THAT ARE STANDING STRAIGHT UP. THIS IS JUST PAST THE WOOPS AT THE BOTTOM AND IT GETS MUCH STEEPER AS YOU GO UP.