Just like the title says...
All of these parts are off of an '07 700, all are used and prices are + shipping.
Stock A-arms, uppers, lowers, tie rods, knuckles and spindles...paint shows some wear, basically what you would expect from a 2007. NO dents, NO dings...ball joints are in good shape, no tears in the boots, ready to bolt on and go.
$150
Airbrushed hood and topper...painted by one of the old forum sponsors (B&N designs). The hood is in great shape, no scratches, all the tabs are good and the paint looks good. The tank topper is holding up good, but 3 of the 4 tabs that hold it down are cracked...I super glued them, but one is cracked again. The "skull" or whatever you want to call it on the bottom is slightly off center, and wasn't what I asked for when I had B&N paint these...but it's there :lol:
$125 for both
(SOLD)
Stock front calipers...
$50 for the pair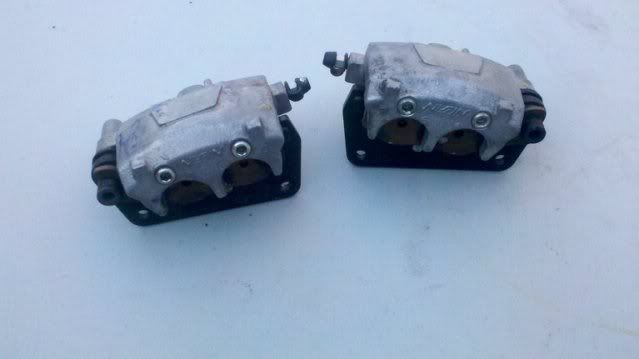 OEM carrier, works but showing its age. Outer dust seals removed to run a 40mm drag axle.
$40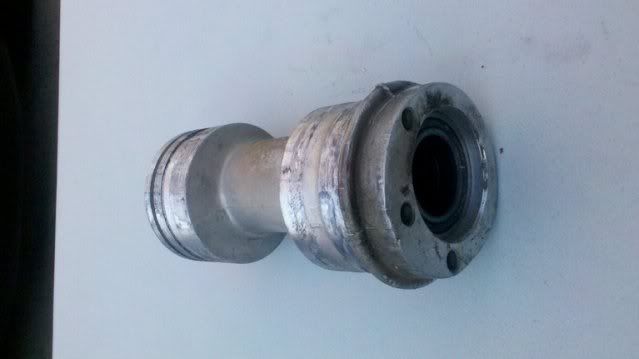 8"x8" Direct Drive drag cut rear wheels....anodized black. I never ran these wheels, bought them used on the forum. There was one flat spot on one wheel (looks like a ding from a stump or something) that I mostly straightened out. There are a few scuffs on the outer lip, but they will have no issue holding air.
$75
(SOLD)
8"x7" drag cut Douglas Blue labels, no scratches, no dings...just need hit with some polish.
$80
OEM 700 clutch cover, just the clutch cover...no oil filter cover or water pump cover.
$50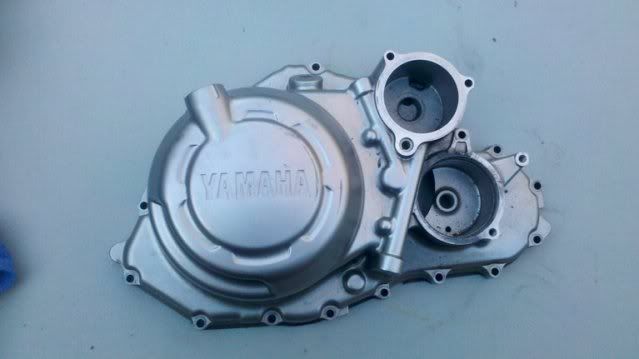 Also have a 13t renthal front sprocket, new in the package
$15
(SOLD)
Depending on how much of this stuff I sell, I may also have a Modquad Play axle...34", 40mm, straight, freshly powdercoated (mirror black) hubs, great shape...$300. (SOLD)