Discussion Starter
·
#1
·
Sorry the quality isn't the best but its all we had to work with, also there are a couple moments where I am not exactly sure what the girlfriend was doing :lol: Kinda wanders in a couple of spots.
There is a total of 4 videos.
Video #1
This race is against 2 450's. One was running intake, Exhaust, Piston, Hotcam, and was regeared. The other one I believe was a 480 kit with exhaust, intake, and regear.
I gave them a head start also, just for fun, then slowed down next to them for a second just to toy with them a little bit Again sorry for the video.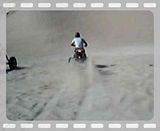 Video #2
This is one of the video's where the girlfriend gets distracted...haha I am running against a Big 3 Rappy with a little less than a half mountain head start.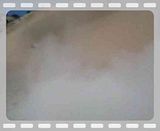 Video #3
You lose me at the top of this one also because of the roost, This is against a Big3 Raptor and a 734 Raptor. Again I gave them a head start :thumbsup: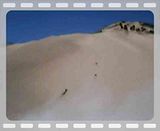 Video #4
This was a race where the guy called me out ??? He is on a TRX with big bore and +3mm crank "501", he was also had a port and polish, Web Cam, Oversized valves, Exhaust, intake, rejetted and regeared.
This Video wanders a little bit also, but at least she is pretty :lol: I tried to get him to re-race so I could have a better video, but he didnt want to. I wasn't all the way into the bike really. I was only running in high 3rd to low 4th gear instead of the usual High 4th/low 5th gear, but I got about half to 3/4 way up the hill and looked back but he was a long ways back there so I shut it down and just rolled it to the top. No need to push it more than its needed right :lol: