Phuckers 4" extended swingarm
An all original extension crafted by mid Michigans own Phucker. The work was apparently done at Tim Barker's shop.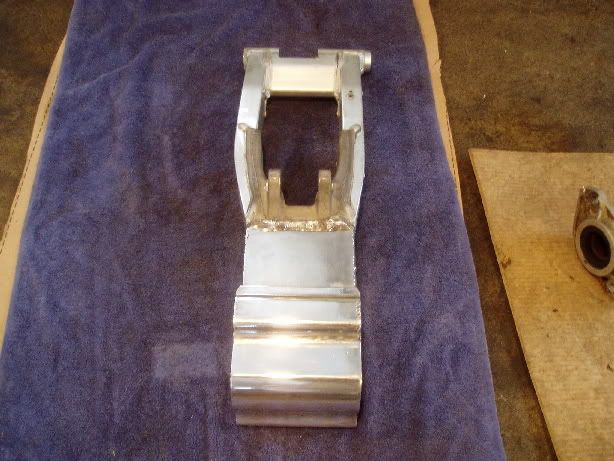 Phucker has upgraded to a new swingarm and bearing carrier. He pulled off his old swingarm and sold it to me at a "very" reasonable price. I spent the day cleaning it up and than polishing it a little. I will not keep the thing polished. I will let the shine just fade away...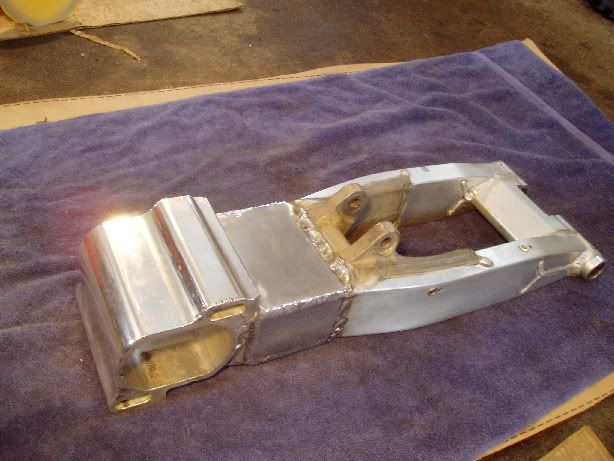 Here is a side picture of the finished product, well almost. I still need to pick up a longer chain.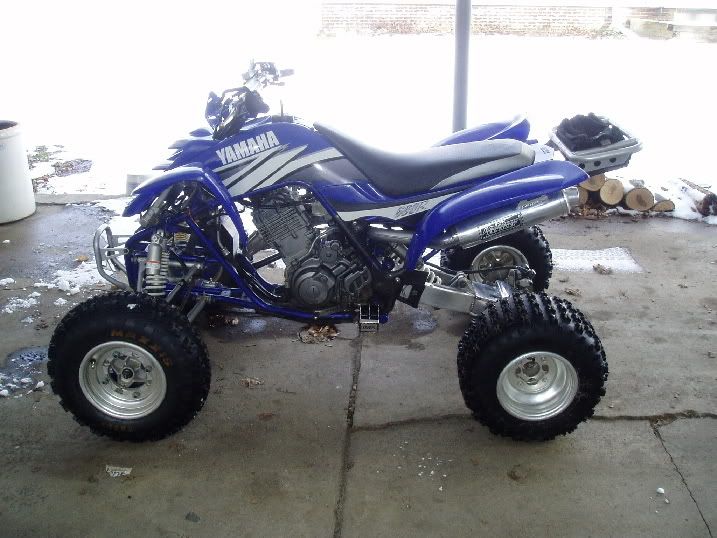 Disregard the checkerboard warning label. It turned out to be a failed experiment. I will get the polished aluminum Ebay pieces.
I hope I can still slide the quad on the trails, it looks pretty long now.