Vapor lock on the '06 Yamaha Raptor 700's has been a common problem.
Symptom:
Intermittent "hard starting" when the engine is hot, usually occurring 5 – 10 minutes after shutting the engine off. Most commonly reported in the Northeastern regions and desert.
Cause:
The seasonal gasoline in these areas has lower vapor pressure and subsequently lower boiling point then fuel commonly found in other regions. This allows bubbles to collect in the fuel pick-up tube, causing the pump to temporarily cavitate or vapor lock. The pump will usually prime after several minutes and operate normal again.
Remedy:
The fuel-vapor bleed hole was enlarged on mid production units to prevent vapor build up. If you experience a similar compliant, replace the fuel pump with
FUEL PUMP COMP. (P/N:1S3-13907-02-00)
which has a 0.8 mm bleed hole.
To identify which fuel pump you have you will need to follow the following procedure.
First remove your seat, then you will need to remove the two (2) plastic screws that hold the bottom gas tank cover down.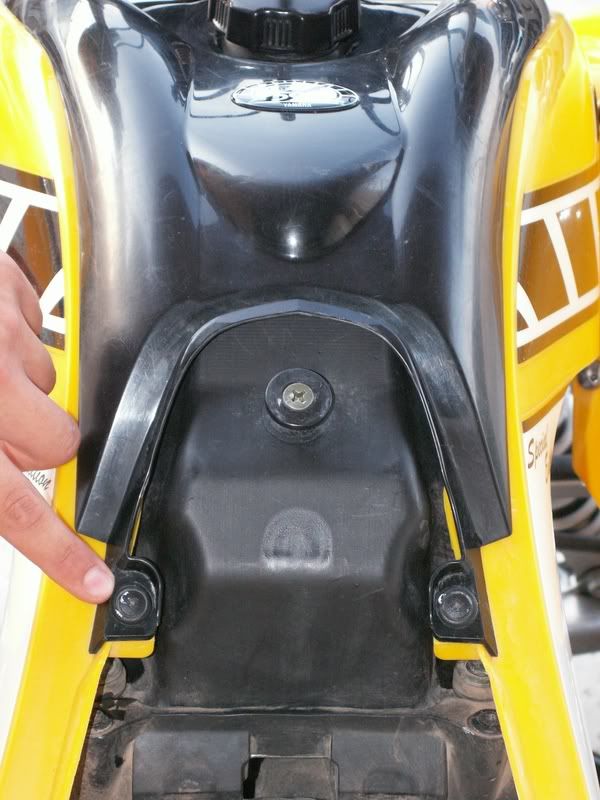 Next remove the two (2) allen head screws that hold your hood on and remove hood.
Next remove your gas cap and slide your gas tank cover off and reinstall gas cap. Here you will be able to see the fuel pump on the top of your gas tank.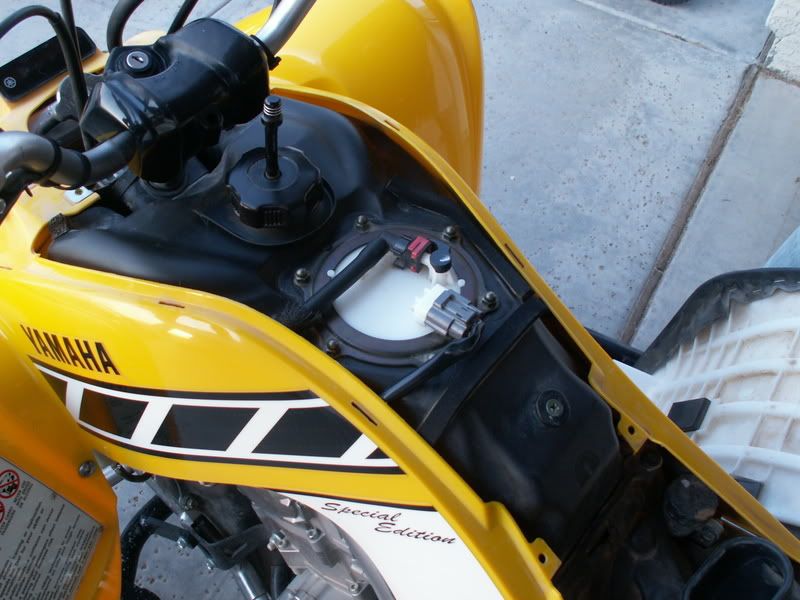 You will have to look very close at the middle of your fuel pump to read you fuel pump part number. Remember, if you have any other number besides
P/N 1S3-13907-02-00
you have an early production Raptor and have the faulty fuel pump. I penciled over the part number so you know what to look for.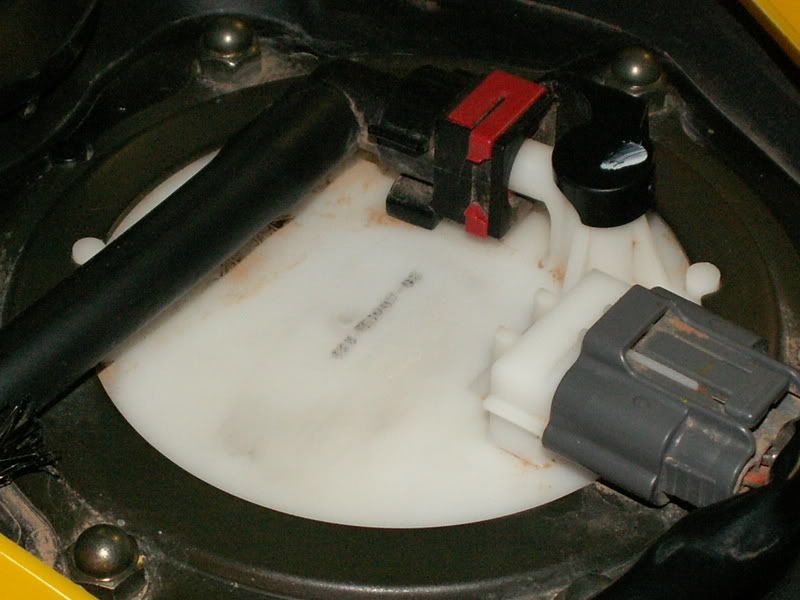 Below is a factory Yamaha service bulletin on the fuel pump problem.