Normally it is nice to share with other Raptor owners mods I have done to my Raptor but this one is kinda "bitter sweet".
To Raptor owners that service their own quads please read this entire thread about "How To ... "NOT" Strip Your Oil Drain Plug" very carefully.
Hopefully my mistake will save you a little money, but more importantly it will save you the aggrevation of trying to repair the threads once they are damaged.
The threads to the bottom oil drain plug are aluminum and are soft. I don't care what the manual says about using a torque wrench and torquing it down to that spec, all you need is a 17 mm wrench or socket to remove and reinstall the drain plug.
This is where people make a mistake and over tighten the drain plug, stripping/pulling the threads that hold the drain plug tight.
What you should do is...
Always replace your Oil Drain Plug Gasket
. Below are a few pictures of what a old drain plug gasket compared to a new drain plug gasket should look like. One of the problems I believe is, by not replacing the gasket it will force you to "overtighten" the drain plug causing you to strip/pull the thread.
You can pick up the oil drain plug gasket at your local Yamaha dealership using
part #214-11198-01-00
THE OLD DRAIN PLUG GASKET IS ON THE LEFT, NEW GASKET ON THE RIGHT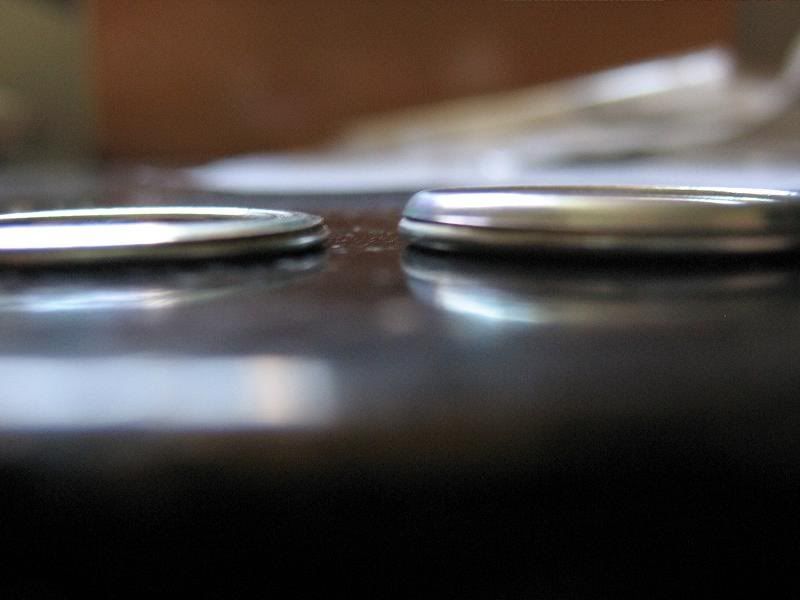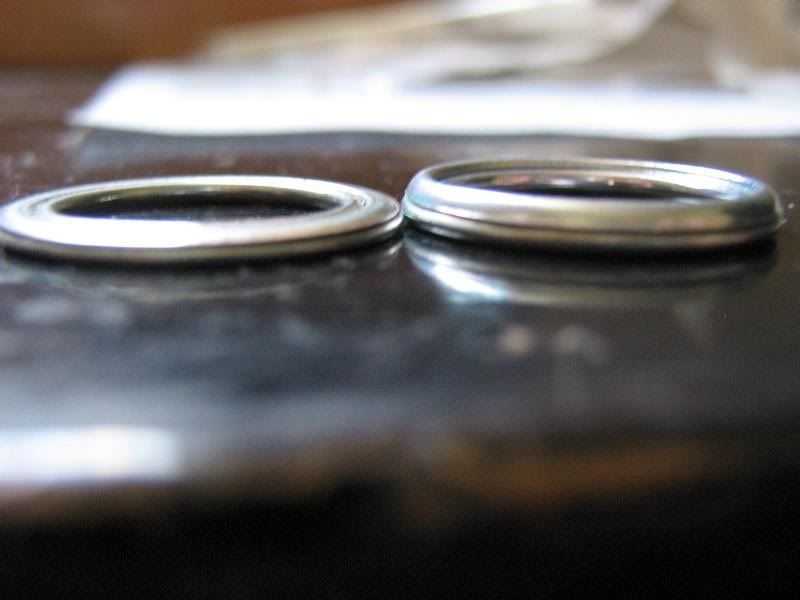 ​
When reinstalling your bottom drain plug you should
"HAND"
tighten the drain plug until it stops. If you have trouble trying to hand tighten the drain plug then, use your wrench to tighten it down until it is snug.
Once the drain plug is snug all you need to do is go maybe a 1/4 turn or so more and your done. You do not need to crank down until you can't turn it anymore before its tight.
Below are a couple of pictures of what an "over tighten" drain plug looks like. :banghead: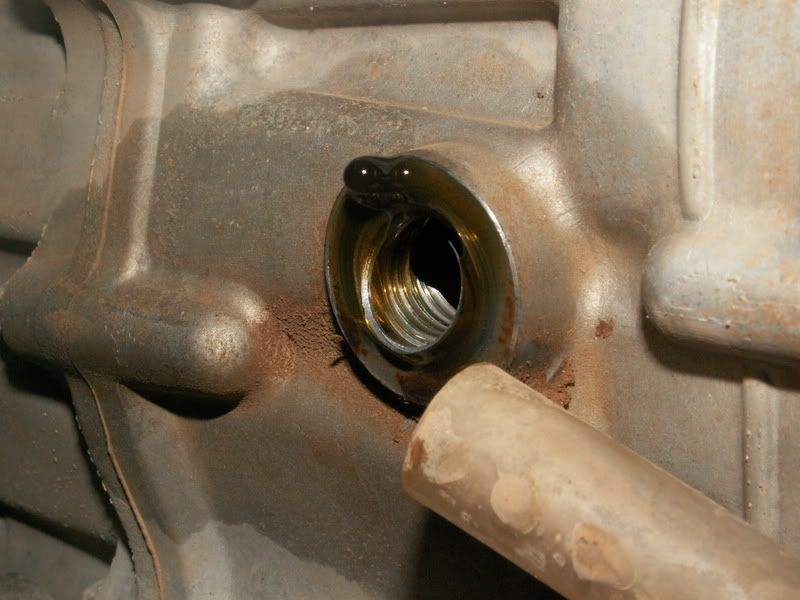 Fortuantely for us Raptor owners there are a few alternatives that can help you out.
Below is a
"Nylon"
drain plug that one of our members
"BIGBIRD"
manufactured as a solution to this problem. By using a "Nylon drain plug you will strip the plastic drain plug before the threads in the engine case if you over tighten it.
Below is a picture of the one I installed in my Raptor. You will notice that I put a black mark on it so I can see if the drain plug loosens up on me. The
ONLY
reason that I did this is because it did not fully tighten up for me when I installed it, not because the nylon drain plug didn't work. I believe the reason for this is because the threads are damaged more then they appeared and I need to install a "Heli-Coil" to correct the problem.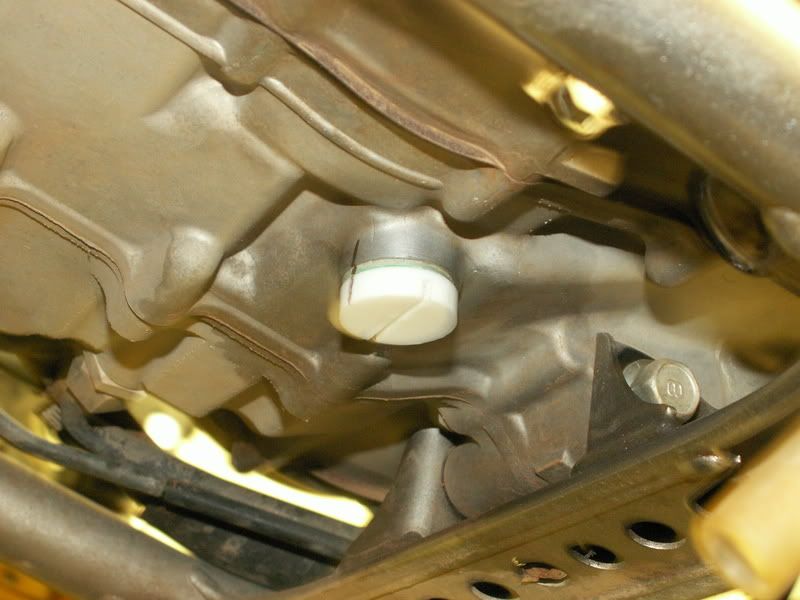 Another option is to purchase a
"Fram SureDrain"
kit. This oil drain plug kit will replace your factory drain plug. The nice thing about this product is that you will not have to ever remove your drain plug again to change the oil. Once you hook up the attachment there is a valve that is depressed and oil will drain from your engine case.
The only
"Concern"
I have heard from other Raptor owners about this product is that it will hang down lower than the factory drain plug. This may be a problem if you are running a bottom skid plate of if you ride in rough terrain. The concern is that you might hit it something causing damage to the drain plug or possibly the engine case. Hopefully we will have a few members post some pictures and give us some feedback on this issue.
Below are a few pictures of what the kit looks like and the
Fram Part number is #SD-2 M14 x 1.5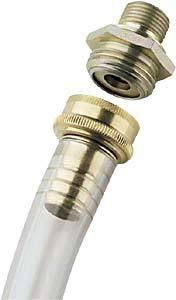 I hope this "How To" will help prevent you guys of going through the aggrevation and trouble of dealing with a "Stripped" oil drain plug.
I will add more details of how to install a "Heli-Coil" to repair a damaged oil drain plug threads.
Modded Raptor would like to thank JAMIE700R, BIGBIRD and JOHNNY BAJA