Discussion Starter
·
#1
·
After 6 month of gettin together parts and waiting on my builder i got to ride my bike on Sat. First race out i was running a modded banshee, i pulled the front end up off the line and he had me by 2 bikes, you should have seen his face after i ran him down by 3/4 track "PRICELESS" Ill have a dyno sheet on wed evening to post up. I just want to thank Brindley at HP, Velociraptor, TQS, and Kenny. Im still have a smile on my face from Sat.
Here is the dyno sheet that the builder did for me. All i can say is he didnt do the best job tuning the bike. He did it by using the pots on the pc3 instead of on the computer. If he was closer to me I would have had him spend more time on it and fix it but i was ready to get my bike out of there.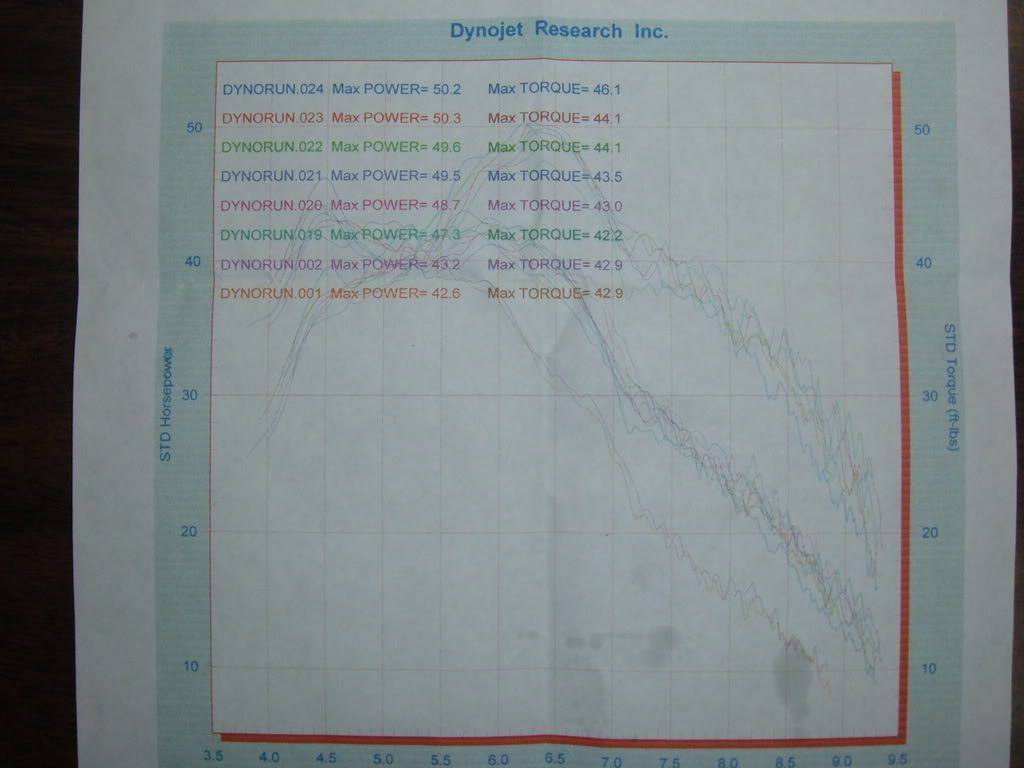 1st run with monster duals, and trinity intake w/o airbox on knobbies
42.6 hp / 42.9 tq.
Last run with monster duals, trinity intake w/o airbox, Monster Duals, Dynatek Programmable, MegaCycle X2, Velociraptor P/P, Kennys +2 TB, Venom 14:1, and on knobbies
50.2 hp / 46.1 tq
I got home and took the bike to another dyno shop with an a/f sniffer and a loaded dyno and had them tune it. Here is that sheet, I can say im happy with the results from them.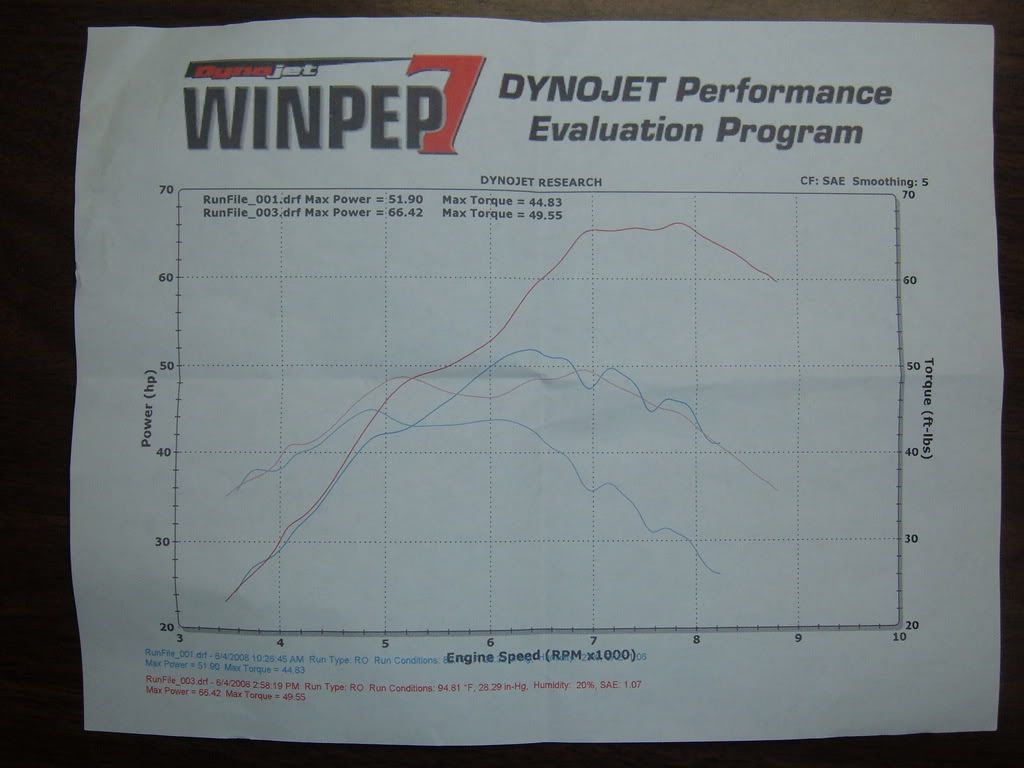 1st run with monster duals, trinity intake w/o airbox, Monster Duals, Dynatek Programmable, MegaCycle X2, Velociraptor P/P, Kennys +2 TB, Venom 14:1, and on knobbies
51.9 hp / 44.8 tq
Last run with monster duals, trinity intake w/o airbox, Monster Duals, Dynatek Programmable, MegaCycle X2, Velociraptor P/P, Kennys +2 TB, Venom 14:1, and on knobbies
66.42 hp / 49.55 tq