We are servicing our quads tonight to get ready to go on a group ride tomorrow AM and when changing my oil this happened. When I tighten my drain plug I always just snug it up by hand, then give it just another little tug and I'm done. Tonight when removing the drain plug it loosened very easy just like it always has. The threads on the drain plug look great. As you can see in the pics only the first 1/4 - 1/2 of the first thread is coming out.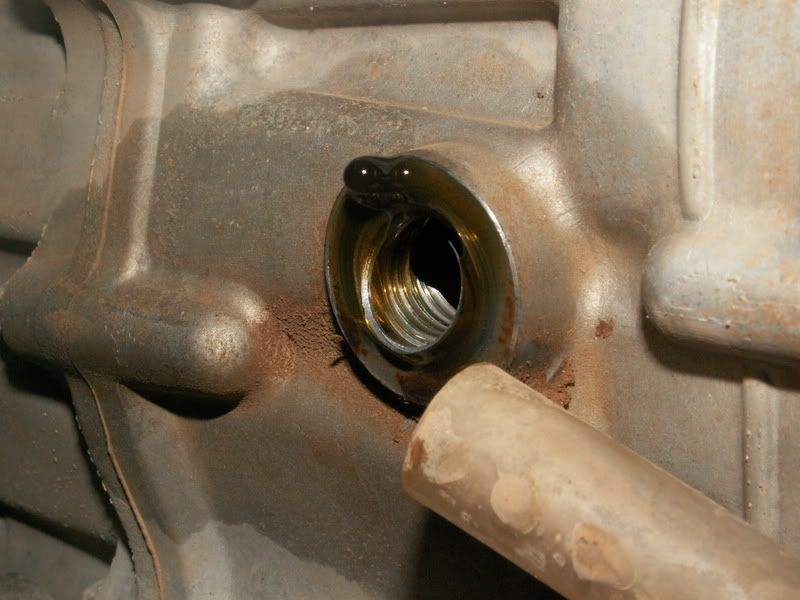 What are my options at this point?
Can I take a chance and try and re-install the factory drain plug and see if it leaks?
I've seen an after market Fram-Oil Drain plug kit posted before on RF. Should I try and install that instead of the factory drain bolt? If so, what size do I need?
It looks like I will only get one shot at this if I try to re-install the Fram kit or my original drain plug.
HELP.... NEED ADVICE ON WHAT REPAIR IS THE BEST LONG TERM.
-Johnny