The FSA Mach1 cam is now available to the public for 300.00 + shipping. This cam has been run and tested for over a year and has performed above the competition in various sized builds. The graph below was a back to back test performed on a 734 against the OMW V3. Also you can view the head to head performance graphs below with the OMW3 vs Web 4 & HDD5150. PM me if interested or call (559) 647-8347.
M1 (red line) vs OMW V3 (blue line) - 734cc, +2 head, 52mm TB, WK coned intake, RE 14-1 piston, Monster duals
The runs below were performed by Mr. Horsepower on a high performance SB build.

WEB 4 dual pipes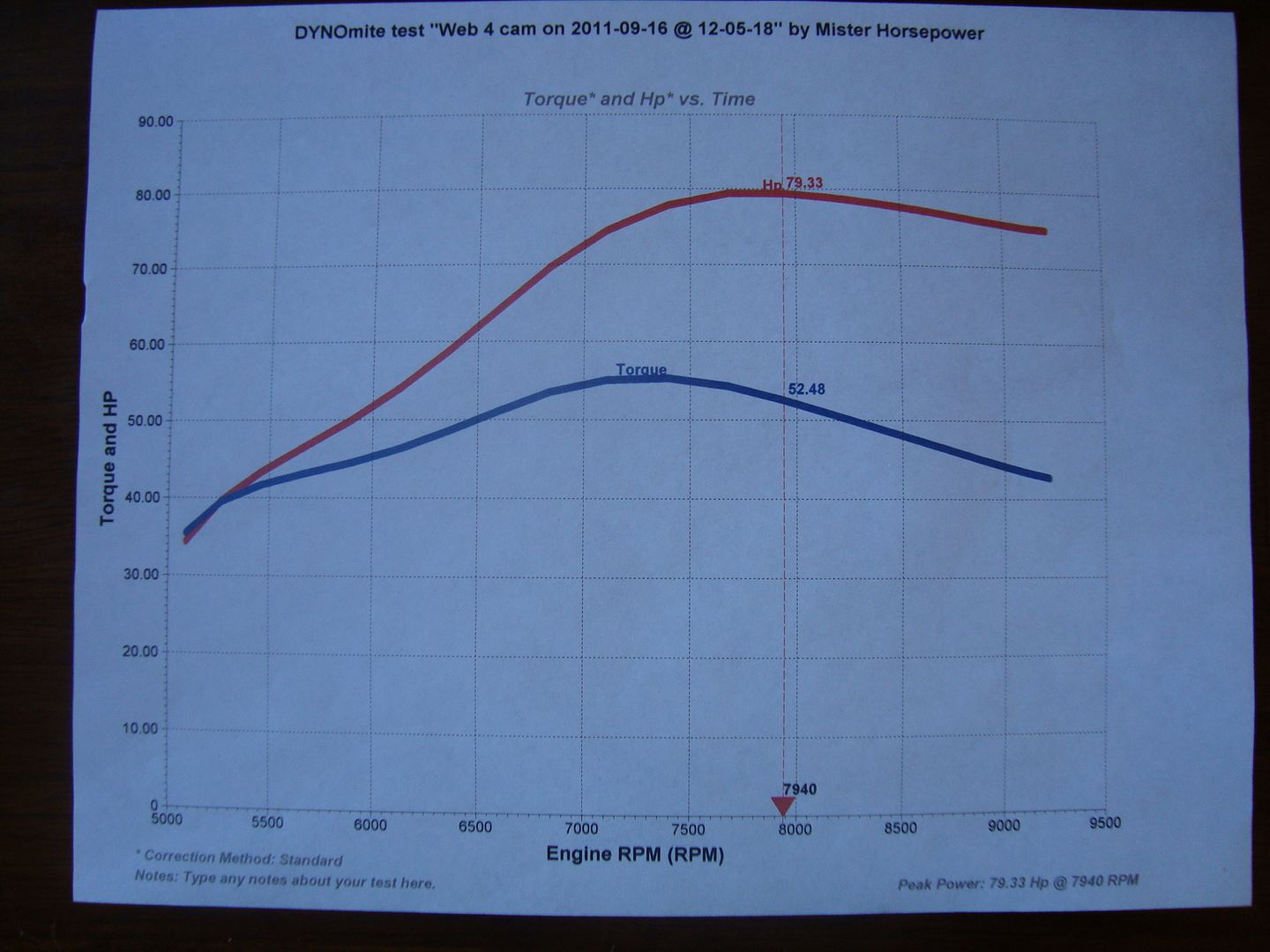 HDD5150 dual pipes
OMW V3 dual pipes
OMW V3 single pipe