Discussion Starter
•
#1
•
The final 3 bikes have been chosen and now its your turn to make the final decision. The three selections in no particular order are:
**If any of the three nominees want to add any pics or descriptions at any time let me know**
Jdog
07 Rappy, 861 by Kenz
??? cam, Pro flow, 1? sprocket
PCIII, +10 swing arm
KENZ piston, JJ&A play axle
T.C.S. Shocks front and back
KENZ drag pies, MR-16 H.I.D.
lockup cluch by KENZ
52 mm T.B. by KENZ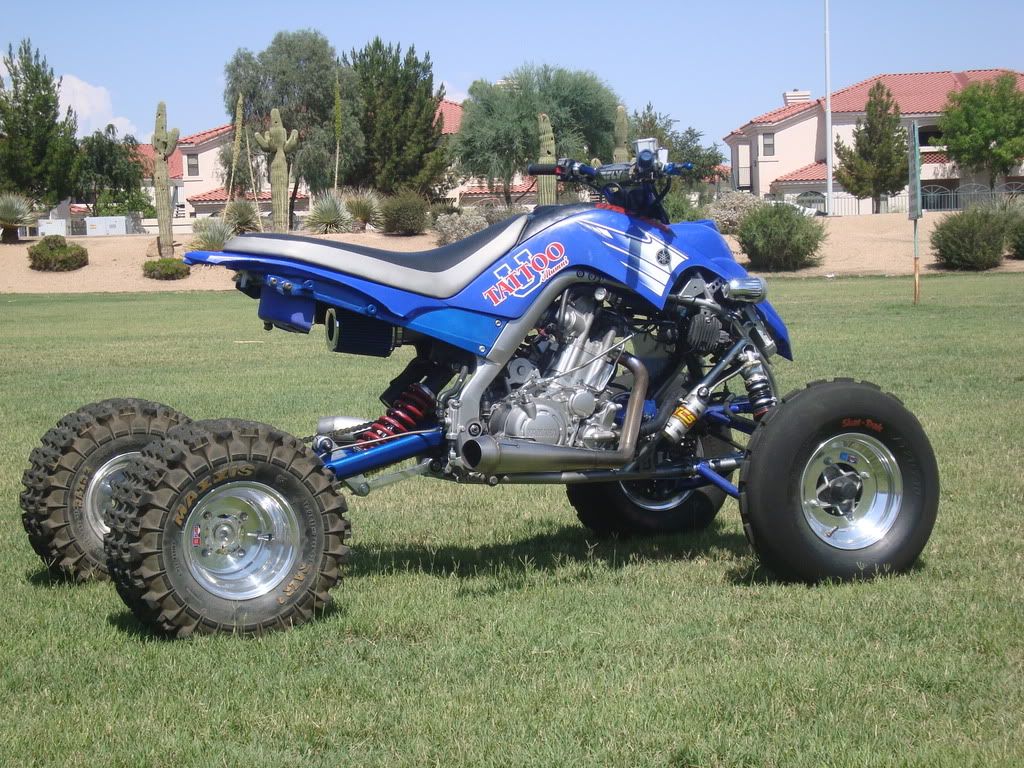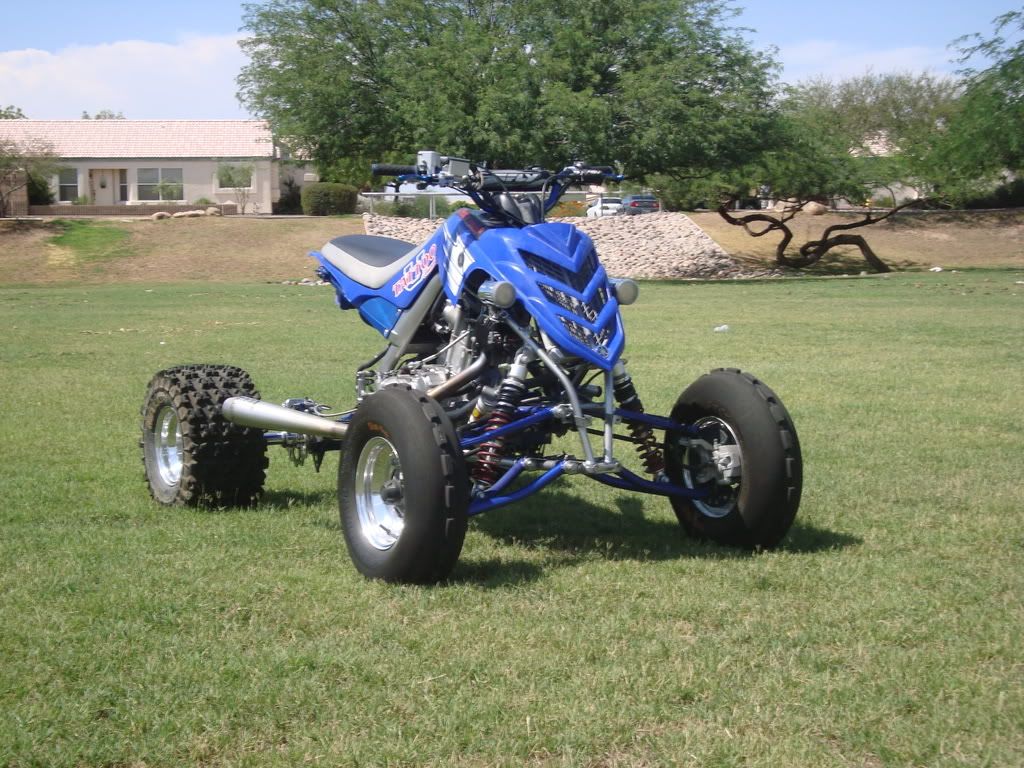 jOkA!
07 700 Stock Bore/Stroke 70HP 59.63 TQ at 6000 feet adjusted altitude.
SLC Quad custom arched +12 swinger
Lock up clutch
Alba computer system ign/fuel
Custom graphics with matching seat cover
13 Extreme paddles
Marvin Shaws
Factory cut plastics
Sloex bars
Flamed billet covers
Alba race carbon fiber
Vinco one off in frame drag pipe
Fireball axel
+2 arms
Lots of chrome (helps lets the sand fall off)
90 pounds shaved
Pro Armor levers
raptorfire99
2002 raptor with a 780 stroker motor.
15 to 1 alcohol piston
dual 42 mm electrons
kens custom grind cam
port and polish done by bpm racing
custom titanium a arms
titanium stearing stem
titanium bolts through whole bike
lte dual exhaust
custom made titanium sway bar
custom paint by eddie curry
billet aluminum and chrome everywhere
all polishing done by greg's polishing in new port richey