oh yes it has! A little repaint, installing few shiny things, fender cutting etc :thumb:
Originally i was going to put it apart after our ice racing day in two weeks. And i was thinking not to touch the engine at all (here´s link to my last winter slight engine tuning
http://www.moddedraptor.com/community/show-off-your-raptor-here/16127-my-first-build.html
).
But as always things didn´t went as i planned, the lower end of the connecting rod seized couple days ago + it also made some scraches on the piston and cylinder. So i guess i will be splitting cases and thinking what to do with the cylinder..
But here´s some pictures:
That´s what it looked like couple days ago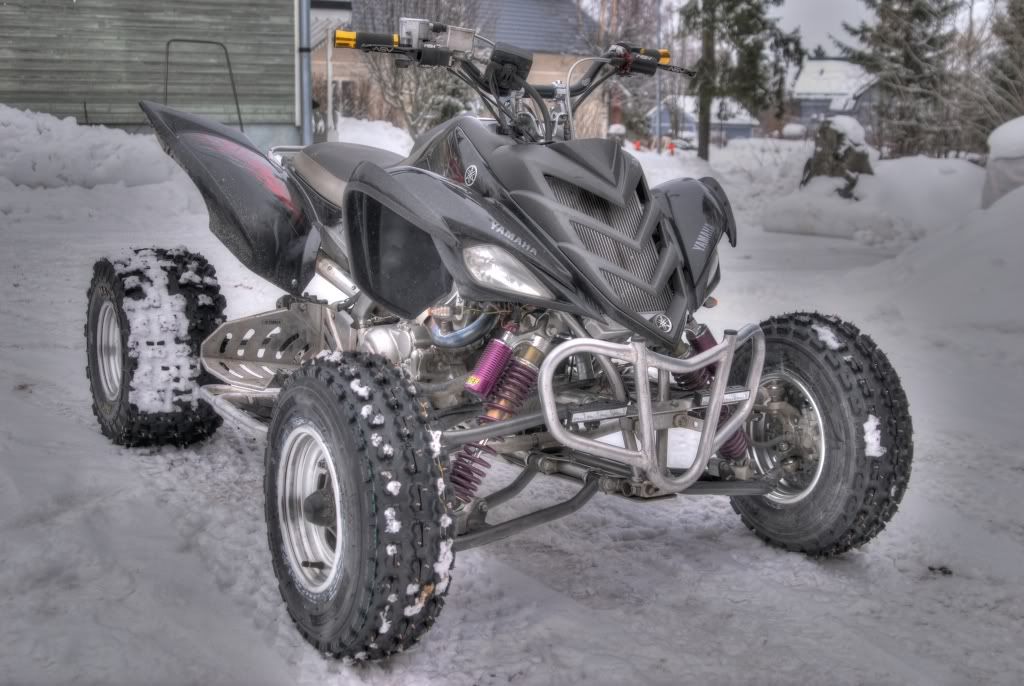 Now i got it stripped pretty well
Today i will complete stripping.
Here´s a pic of the condition of piston and cylinder, the scratches are not deep.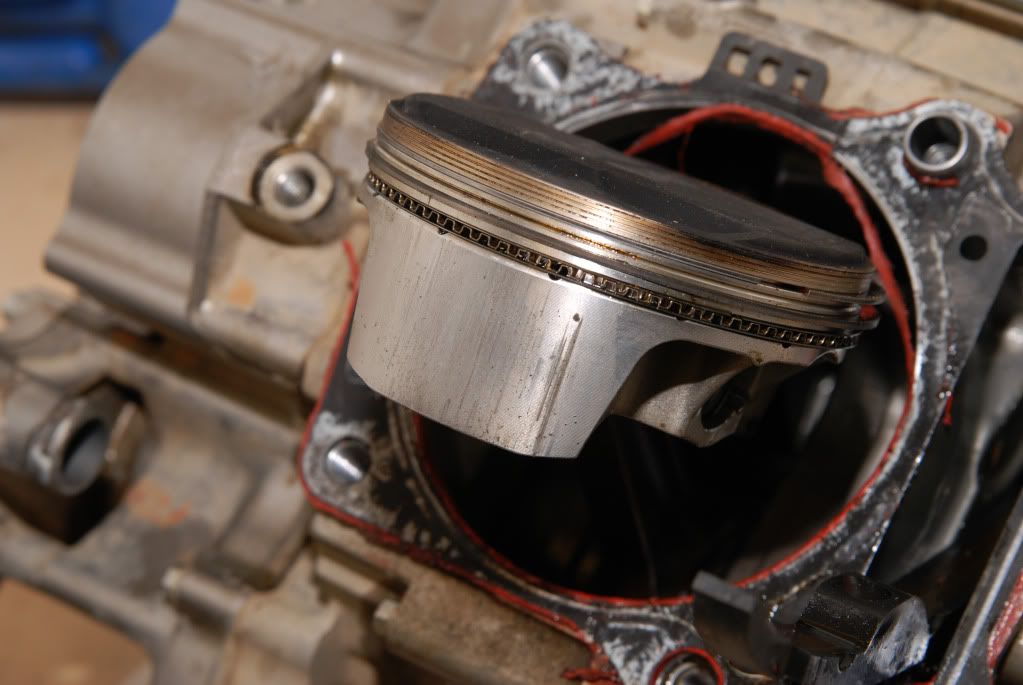 If anyone have their two sents to throw what to do with the cylinder please i´d like to hear it.