I have lived in Arizona now going on 30 years and consider myself a "Native". About three years ago my family got into riding quads and we have enjoyed them ever since. Our first trip away from the the Phoenix valley to ride our quads was to Wickenburg which is about 35 mile Northwest of Phoenix on US 60. Wickenburg is an old "Cowboy" town and has lots of history dating back to the late 1800's when mining was one of big industries in the area. We were very lucky that day to run into a old gentleman that was ridng a UTE quad and looked like he just came out of one of the mines. I asked him if he knew of any old mine sites that my son and I can ride to. Instead of telling me how to get to then, he took my son and I on a little adventure to the mines. That was over 3 years ago and now that old gentleman has turned into a good friend and riding buddy. He is also a historian on the area and knows what was mined, when it was mined, who mined and when it closed. So its like having our own personal tour guide along for the ride.
I usually like to take a group of 3 - 6 quads out when riding in Wickenburg. Most of the trails are wide and smooth and we can cover alot of ground quickly without getting to dusted out. Needless to say, Wickenburg is one of our favorite places to ride.
If you ever find your way out to Arizona or live here local, shoot me a PM and I'll plan a ride for you. JUST MAKE SURE YOU BRING YOUR CAMERA.
-Johnny
THE "NARROWS" IN THE HASSAYAMPA RIVER...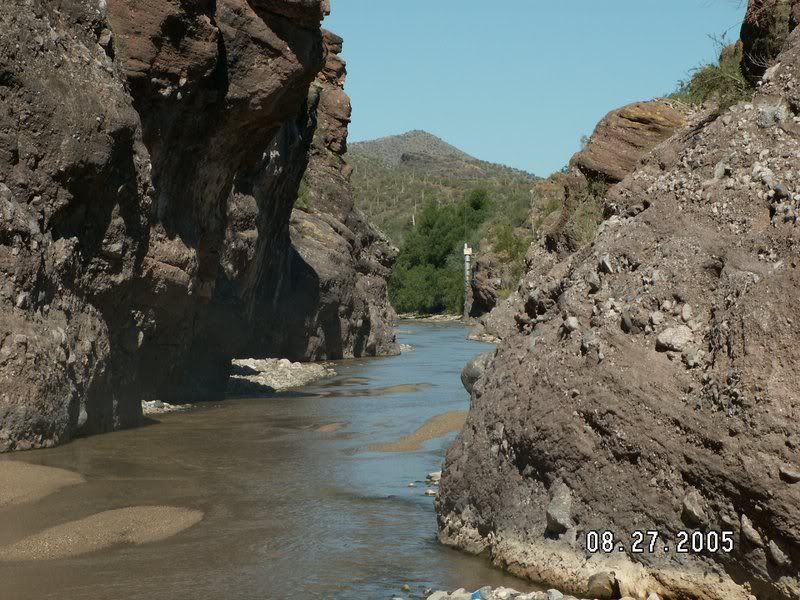 ​
BOX CANYON IN THE HASSAYAMPA RIVER...
WAS THE LARGEST CACTUS IN ARIZONA UNTIL IT FELL IN LATE LAST YEAR. For Reference, Scott is 6' tall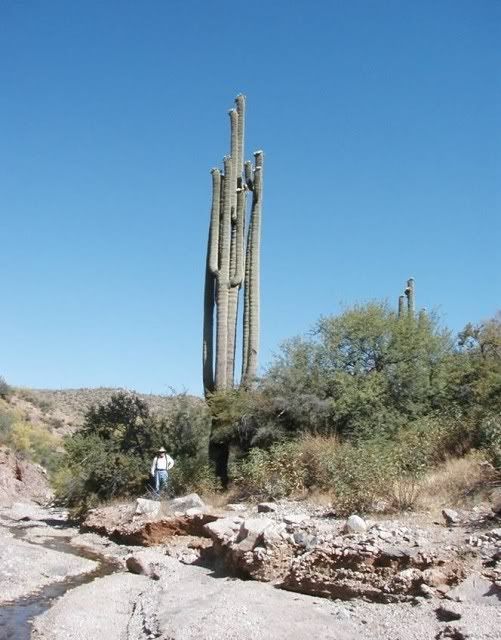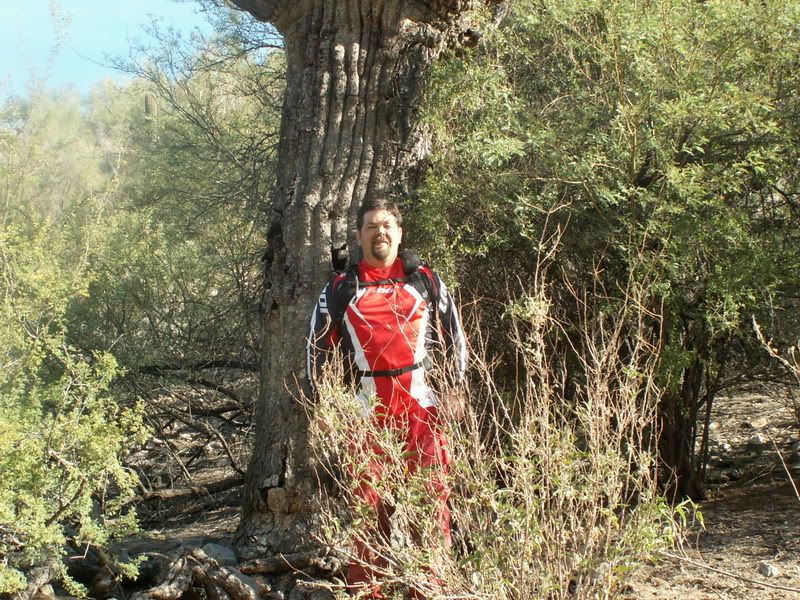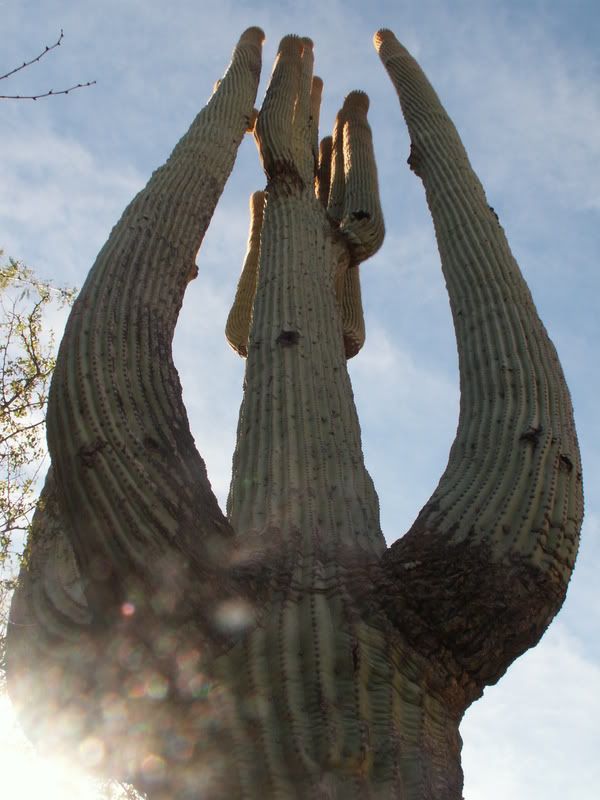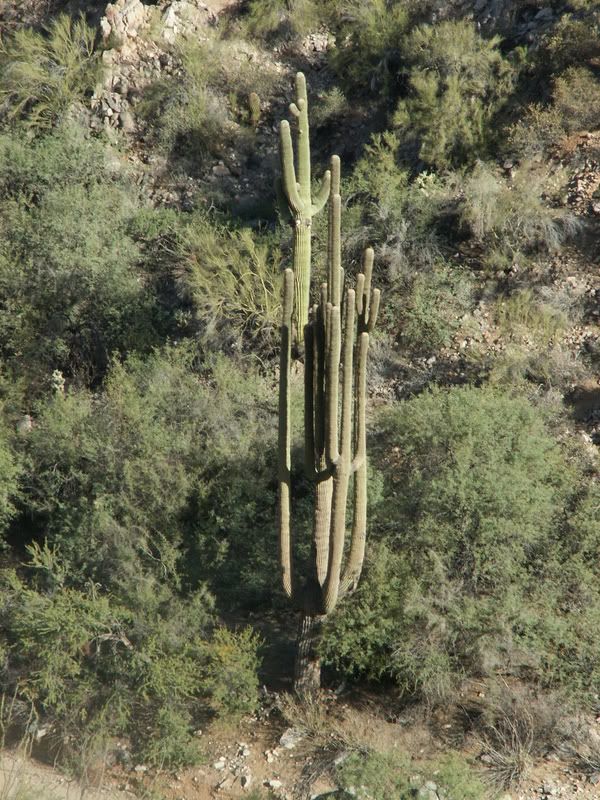 MONTE CHRISTO MINE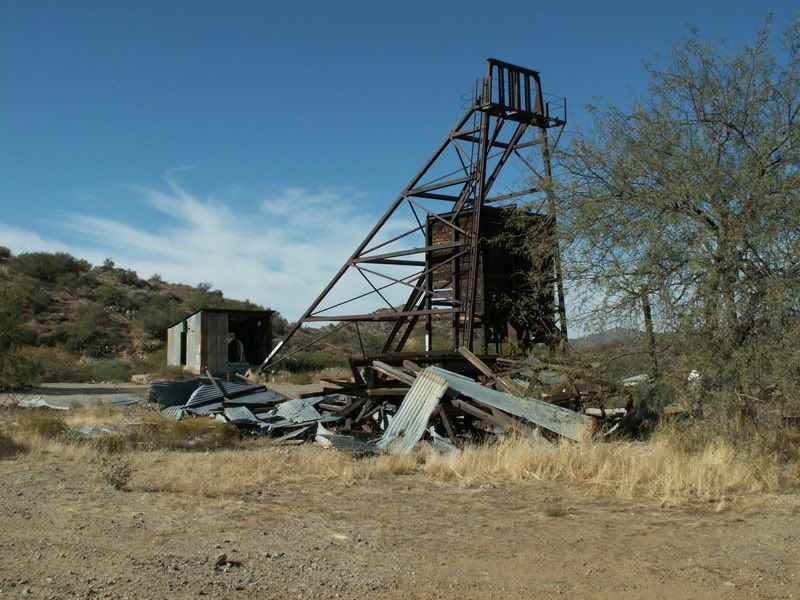 GOLD BAR MINE
ANDERSON MILL - OLD MINING PROCESSING PLANT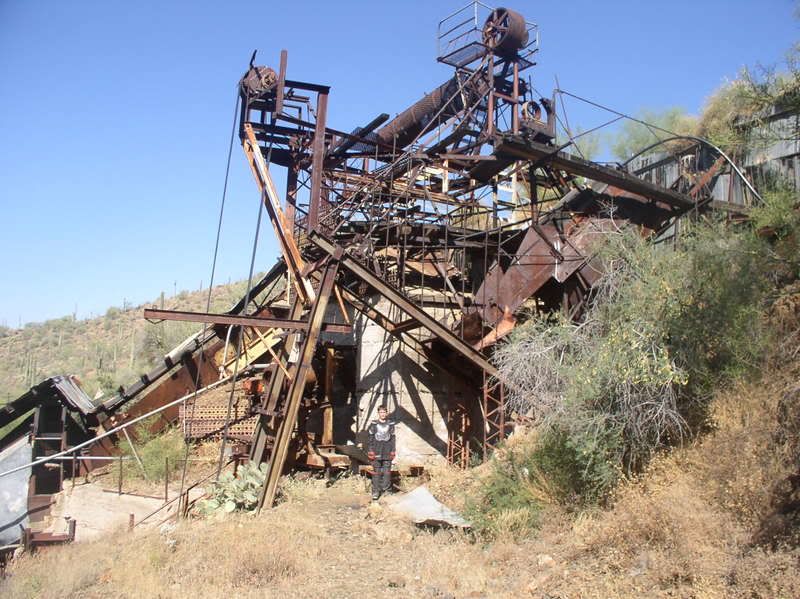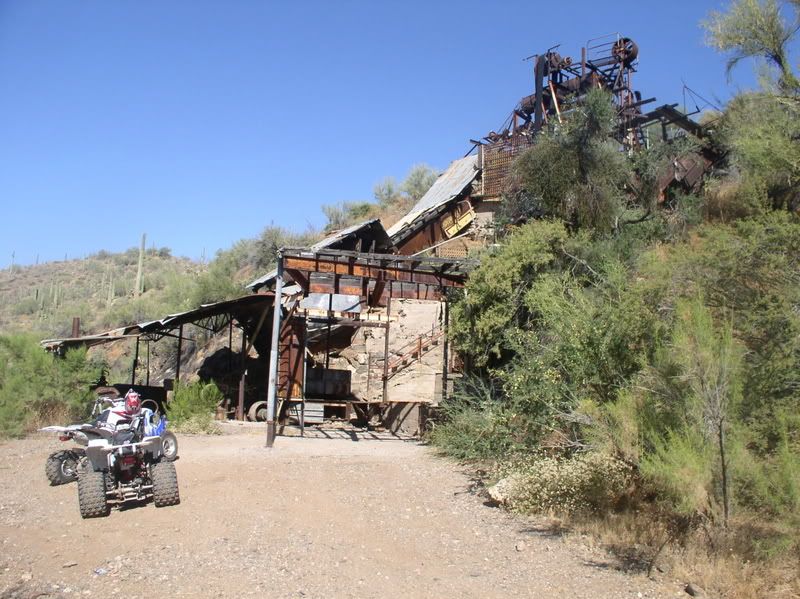 ENTRANCE TO SWALLOW MINE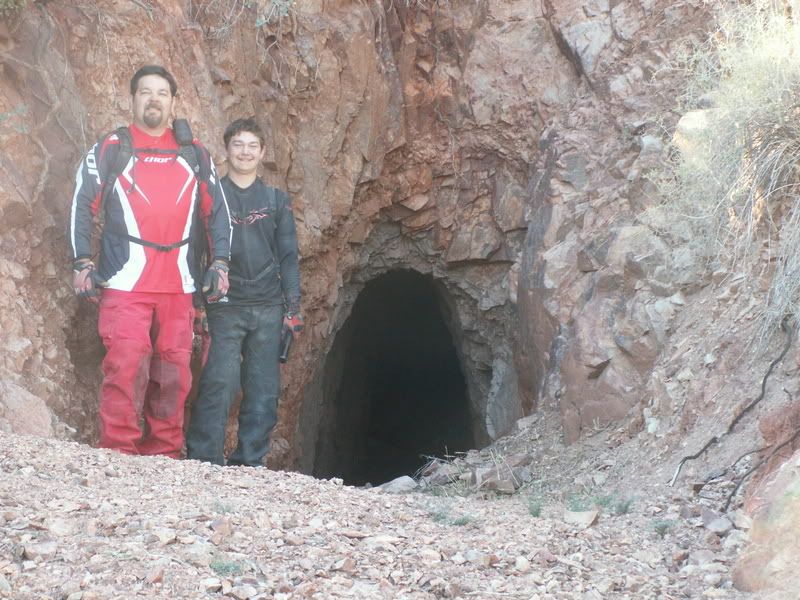 INSIDE SWALLOW MINE
BRADSHAW GRAVESITE